Proaudio Group's partners – Leading Technologies
The collaboration between Proaudio and Leading Technologies can be defined as a cutting-edge partnership.
The synergy between these two companies introduces a design method that is able to advance the Italian audio/acoustic sector, both in terms of mentality and quality. The approach, born from this collaboration, is capable of perfectly combining acoustic design and product technology. The result? In each project, the optimal balance between quality acoustics and budget is reached.
Let's start from the beginning, along with Marco Porro, Leading Technologies' CEO…
"
Leading Technologies was born in 1978 and has always been a distributor in the professional audio-video-lighting sector.
My father founded the company starting from the audio sector, mainly for broadcast and recording studios.
Over the years, we have expanded the portfolio of brands and products, dealing entirely with audio; from sales to shops, from musical instruments retailers to radios, TVs, services for shows and fixed installations such as restaurants and discos.
Towards the end of the 90s, we expanded the portfolio of solutions offered by getting into the world of lights and videos (intended as signal distribution), and so providing an increasingly complete offer".
An evolution that has followed market changes and the desire to offer ever new and innovative technologies.
"Our offer, mainly dedicated to the Italian market, has always been in step with technology and changes in this sector. Just think of the evolution of flourishing markets such as those of recording studios and discos, which gradually "dwindled" in the 90s. Despite this, we've always expanded the company".
"Today, we are based in Monza: 2,500 square meters indoor and 5,000 square meters of area, part of which – one of the most important – is dedicated to demo rooms of our products and technologies, workshops and project designs. Demonstration of products and technologies have been a fundamental activity since the beginning of Leading Technologies.
We focus a lot on the technological part – which also includes an area dedicated to internal technical assistance and repair service – and on customers' training, with whom we also work as consultants for actual project designs. We do it on their account or in support of part of the installation and setting-up".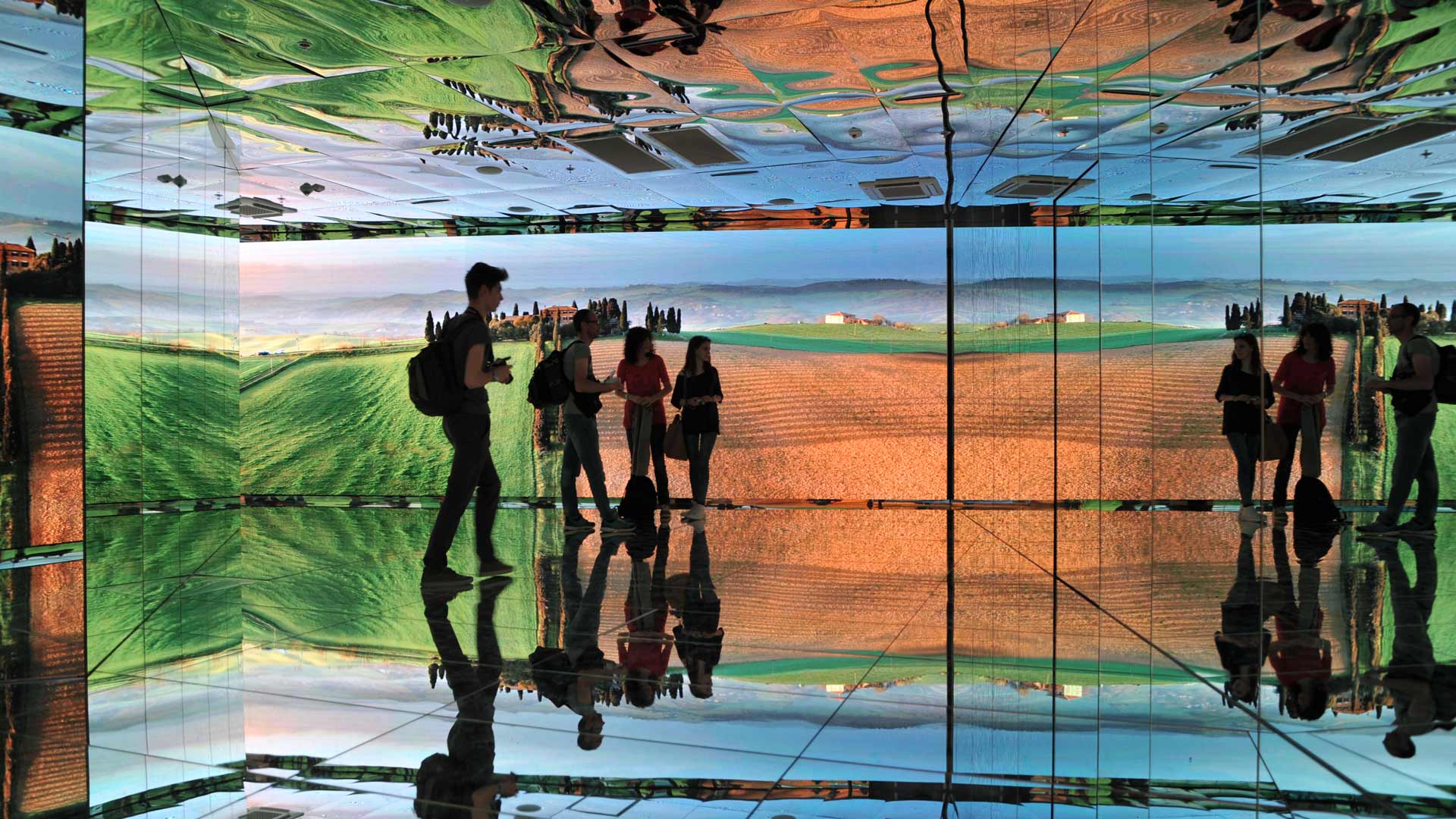 Leading Technologies at Expo 2015
The partnership with Proaudio Construction…
"Together with Francesca [Bianco], we thought that the synergy between the two companies could be important for both of us. We have clear ideas on issues related to acoustics and the creation of certain types of environments.
The experience we had – by working together on large projects and structures (such as sports arenas) – taught us that often the problems of our customers are caused by wrong acoustic design rather than by the choice of equipment.
Even if we are suppliers of audio tools and technologies, for us it is very important to provide a service that goes beyond the simple supply of material".
"In all this, the partnership with Proaudio has taken shape over the past 3 years."
This partnership that benefits end customer. 
"In addition to providing a complete service – where the customer has a single source for solutions – the big advantage consists in achieving an organic and integrated project, which already has adequate and optimized solutions (considering the budget as well).
If you carry out a project separately, then the coordination between acoustic design and technology is lacking. In our case, the customer finds a single interlocutor who guarantees assistance throughout the work".
"It is very important that such a partnership has a different approach than usual.
The goal is not to sell as much material as possible. Out interest is to meet the customer and provide an optimal solution. We don't want to be one of the many suppliers who are there to sell. We seek the best solution by considering a customer as a partner".
A design method applicable to small and large structures.
"Both from a technological point of view and from a design and assistance point of view, everything is very scalable. Acoustic assessments are doable in all settings, from offices to bars, restaurants…
As evidence of the growing sensitivity towards acoustics, we have already dealt with architects for the design of new corporate offices, making assessments on work environments and meeting rooms".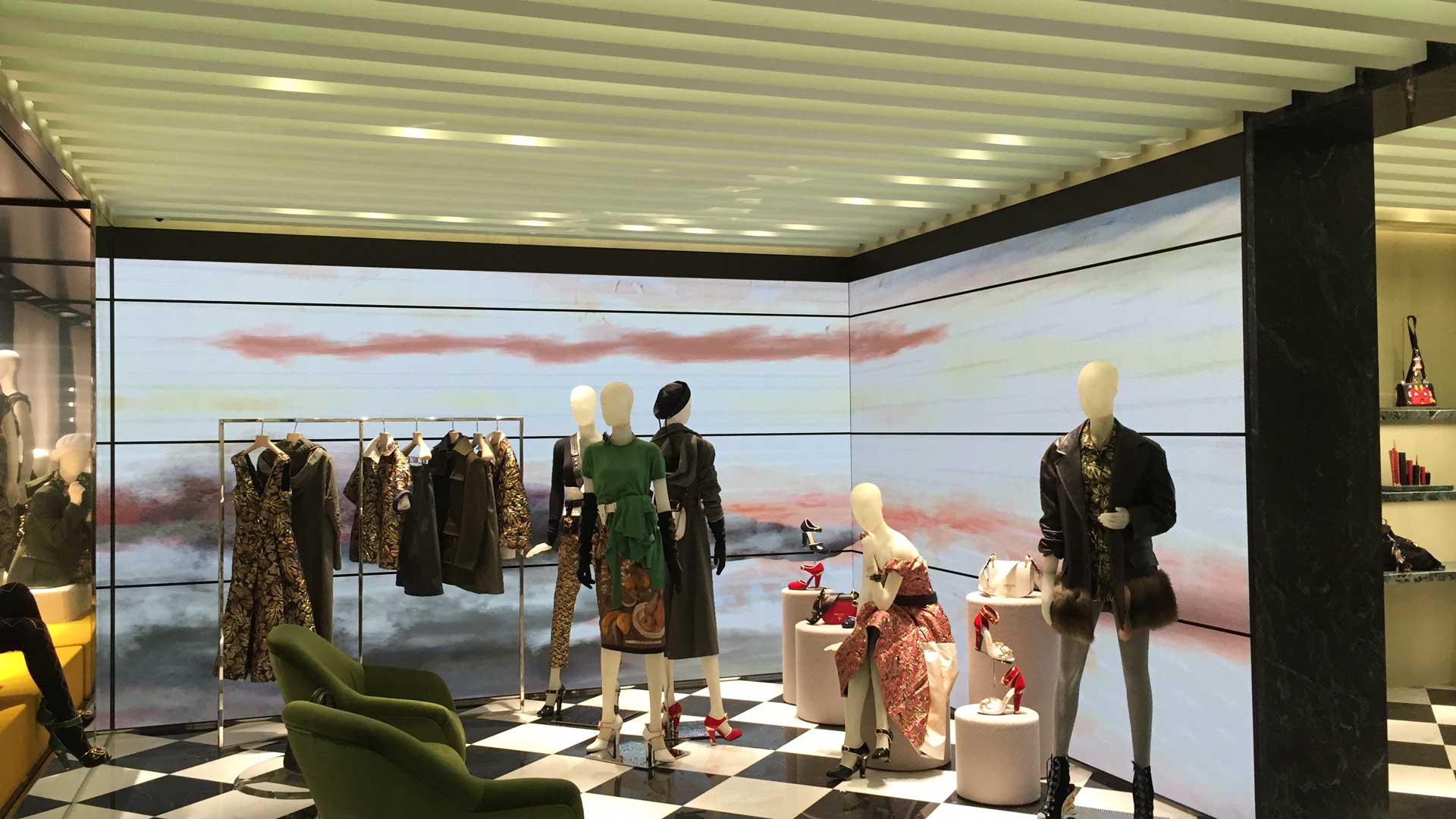 A little anecdote…
"A simple business dinner can ignite these considerations. Once, during such a dinner, I personally confronted the owner of the restaurant about the acoustic and background noise problems of his restaurant; problems which are often typical of these places. The approach is exactly the same, it is valid for any type of environment and can eliminate the widespread "phenomenon" of placing the establishment's hi-fi system next to the cash register of their restaurant…".
"To begin a proposal successfully, a design method that takes into account the audio/acoustic aspect is reassuring, especially after we have encountered in the past a surprising lack of sensitivity towards acoustics, even in environments where the sound should be foremost like – for example – the discos!".
The advantages of already considering technology in the design phase…
"A big advantage of the partnership with Proaudio is that, usually, the technological part comes last, once the construction site is already completed. Lastly, the investments that would be necessary are not dedicated to instrumentation.
In this partnership with Proaudio, everything is integrated. Our projects already include everything – from acoustics to technology.
This is an advantage for both the customer and us because we reach the optimal result based on the budget available".
"The best part is being able to give life to ideas, always considering the client's resources".
Future projects, ambitions and common vision… 
"Our vision is to develop an original method and proposal of work.
We want to reach markets where we present ourselves – not as a provider of audio technology – but as a team that develops optimal acoustic solutions."
"In Italy, there is a lot of potential, especially in the hospitality sectors (hotels and accommodation facilities), in education, in transport and in large environments such as stadiums and sports halls.
Even in the commercial sector, there is a lack of philosophy and attention to acoustics. Just think of the outfitting of a commercial shop… we often rely only on the aesthetic aspect and not as much on functionality. An acoustically pleasant environment increases its selling potential".
MSC Meraviglia Promenade
What inspired this type of methodology and collaboration?
"During the meetings with my suppliers – particularly in the Anglo-Saxon world – I noticed that projects were approached in this way: one consultant listened to the client's needs and put together an integrated project.
In Italy – even for major projects – the electrician is the figure to whom, in addition to the electrical part, the acoustic part is also entrusted.
When we made contributions on these types of structures, we noticed the backwardness of this approach.
During the meetings with Proaudio, I had an idea! Proaudio, in fact, deals with an important part of project development. By working together, we can evolve the work approach in Italy just like in the other countries".
This methodology is always highly appreciated and – even in the very short term – it can bring great advantages".
Fosterers of a cultural change.
"In Italy, there has always been this design limit in our "audio" world.
In other fields, the approach is already very well structured: when building a house, there's a team composed of an architect, an engineer, and a surveyor. Nobody would dream of building a house on their own".
"In our sector, that of audio technology, everything has been left to the inventiveness or inspiration of other professionals, who perhaps had the basics but were not specialized".
"Take for example the world of concerts and the technicians who work there: in England, there are specific university courses that prepare you.
Study topics also include the basics of acoustic physics, and afterwards the students learn how to use the various tools of the trade. In Italy, many professionals work by experience and with a "self-taught" method.
"The change in mentality that we propose no longer considers audio technologies as an accessory. Technology and equipment are strategic assets".
"One of our goals, in a small way, is to try and change this approach".