Ooneek – Padua: a "iunik" project!
From today, the musical ferment that characterizes the Padua area can lead to a real artistic movement, capable of exploiting its creative potential and reaching professional levels. In fact, the artists and musicians who orbit around the "città dei tre senza", already cannot do without Ooneek, the brand-new music production facility, willed into existence by Massimo Calore, producer and sound designer.
In the course of work, our dream team – already widely tested– took care of the studio's partial makeover and finalization.
In less than a year, Massimo [Calore] was able to complete the realization of his dream, thanks to the design of Donato Masci of Studio Sound Service, the coordination of the construction activities by Proaudio Construction, the Smap equipment and the wiring (on site) by Cable & Service.
Ooneek (it sounds like "iunik" –  and it means "unique" in many languages…) is a recording studio that has found its ideal habitat in Albisanego (Padua), inside a commercial building capable of accommodating its five rooms (one control room and four recording rooms).
All these rooms are wired to the control room (by Cable & Service). However, the first two rooms – 21 sqm and 8sqm (including the one redesigned by Masci) – are connected to the control room by two windows, while the remaining two rooms – 15sqm and 35sqm – are connected by cameras.
The Proaudio team let loose its creativity, together with Donato Masci, on the total remake of the control room and of the recording room #1. This allowed Massimo Calore to complete his on-going project and to make it come alive.
In the Ooneek project – taken during construction – everything went smoothly; from the "obligatory" design choices – such as shortening the control room to give space to the bass traps – to the purely aesthetics ones – like the choice of colors, the LED lighting system, and the "Corten" effect, which expresses the soul of the studio.
This new multifunctional studio aims at being a benchmark for Padua and its surroundings, both for the type of facility and for the type of activities and courses that can be carried out today in its rooms.
Ooneek will not only be able to produce electronic/pop music, thanks to the influence and experience of Massimo Calore as a DJ, sound designer and producer (aka Muskal), but it will also be able to take advantage of its rooms for courses and masterclasses (soundtracks, effects, live…).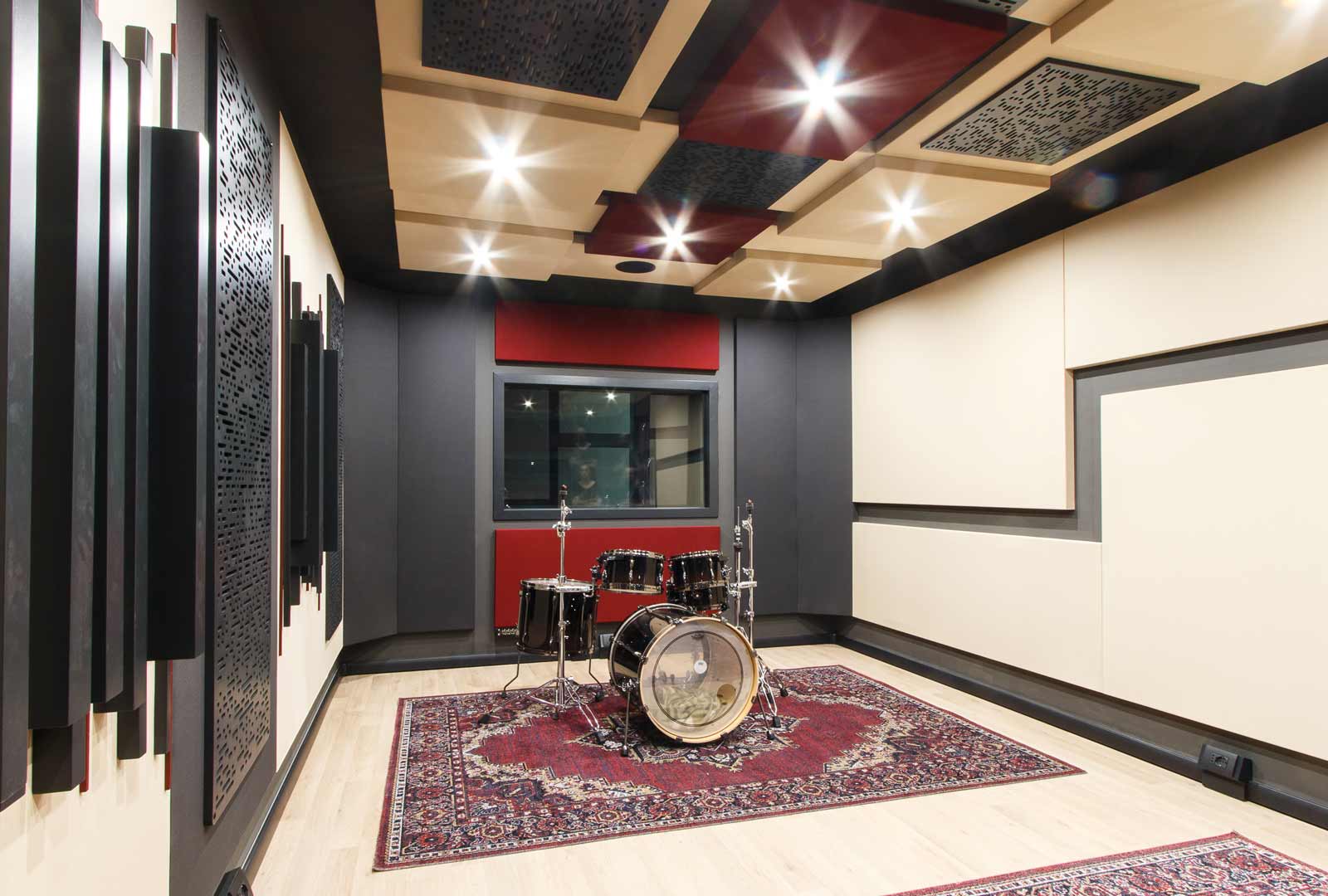 Who knows what future artists may be inspired by Massimo who, starting from his home studio, now has one of the best facilities for music production in the Padua area!