Waves Music Center: Genoa for us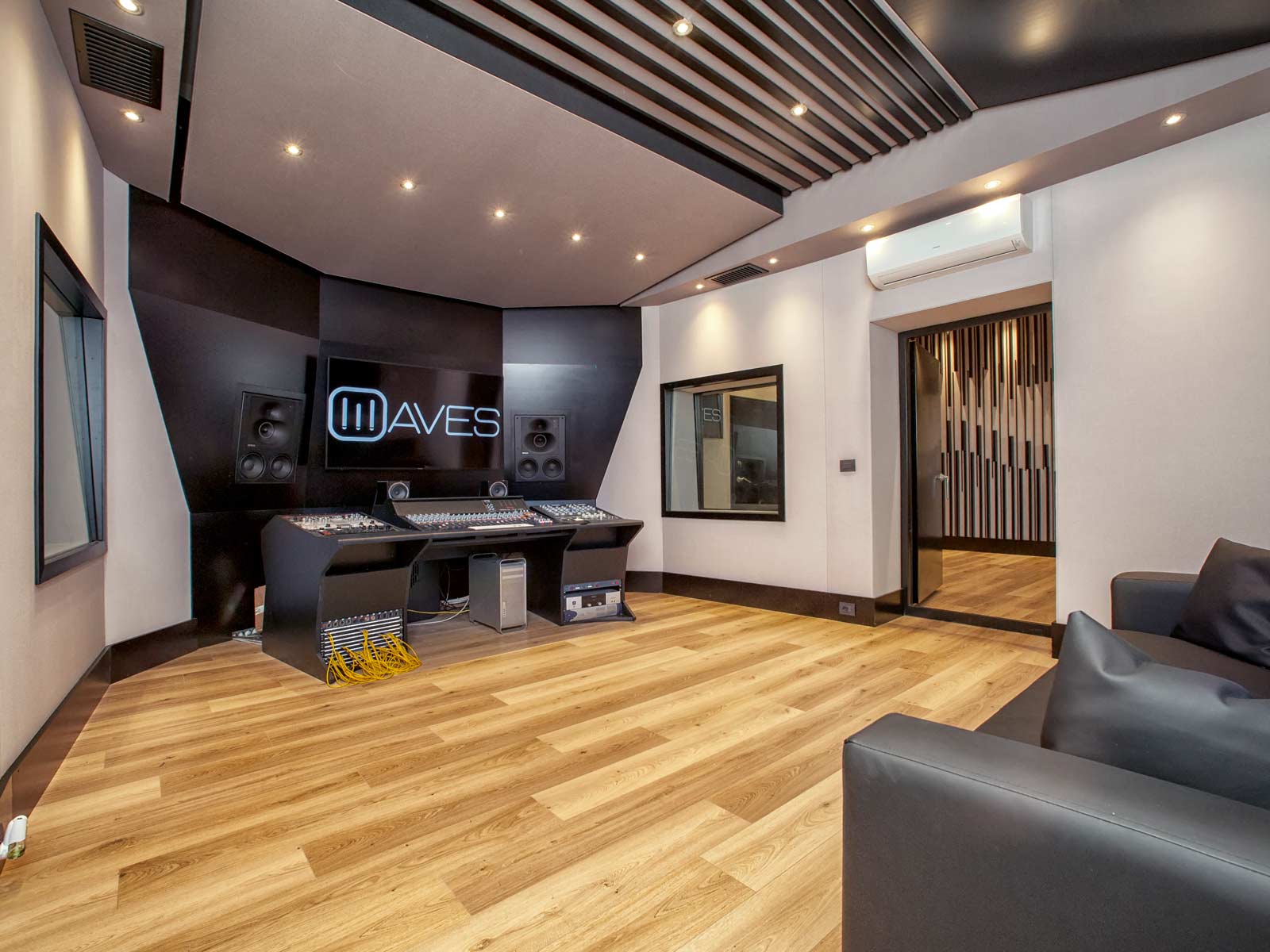 How to collect the creative potential of an entire city?
Just ask Francesco Torre and Luca Cherchi, who – thanks to their vision – have given Genoa an innovative multi-purpose environment for audio, video and movie production. The integration of their brand-new audio studios within the Videoporto facility is the result of the ideas of the two music producers/sound engineers, based on the design of Studio Sound Service, and built entirely by Proaudio Construction, with the support of two other divisions of Proaudio group: SMAPaudio.com, for the equipment, and Cable & Service – Cablocustom, for the wiring.
Training, multi-functionality, requalification and development are the foundations of the Waves Music Center project. Born from the "ashes" and the experience of Black Diamond – the historic recording studio already considered a landmark for the new music trends of Genoa – the redevelopment of some offices in the Cornigliano area, located in a Genova industrial suburb, has given life to a new Mecca for audio production.
The result? A multifunctional facility where the "in-studio" music production training joins the true production, in the field. In fact, those who live in the Waves Music Center can learn, grow and exploit their talent within the same structure.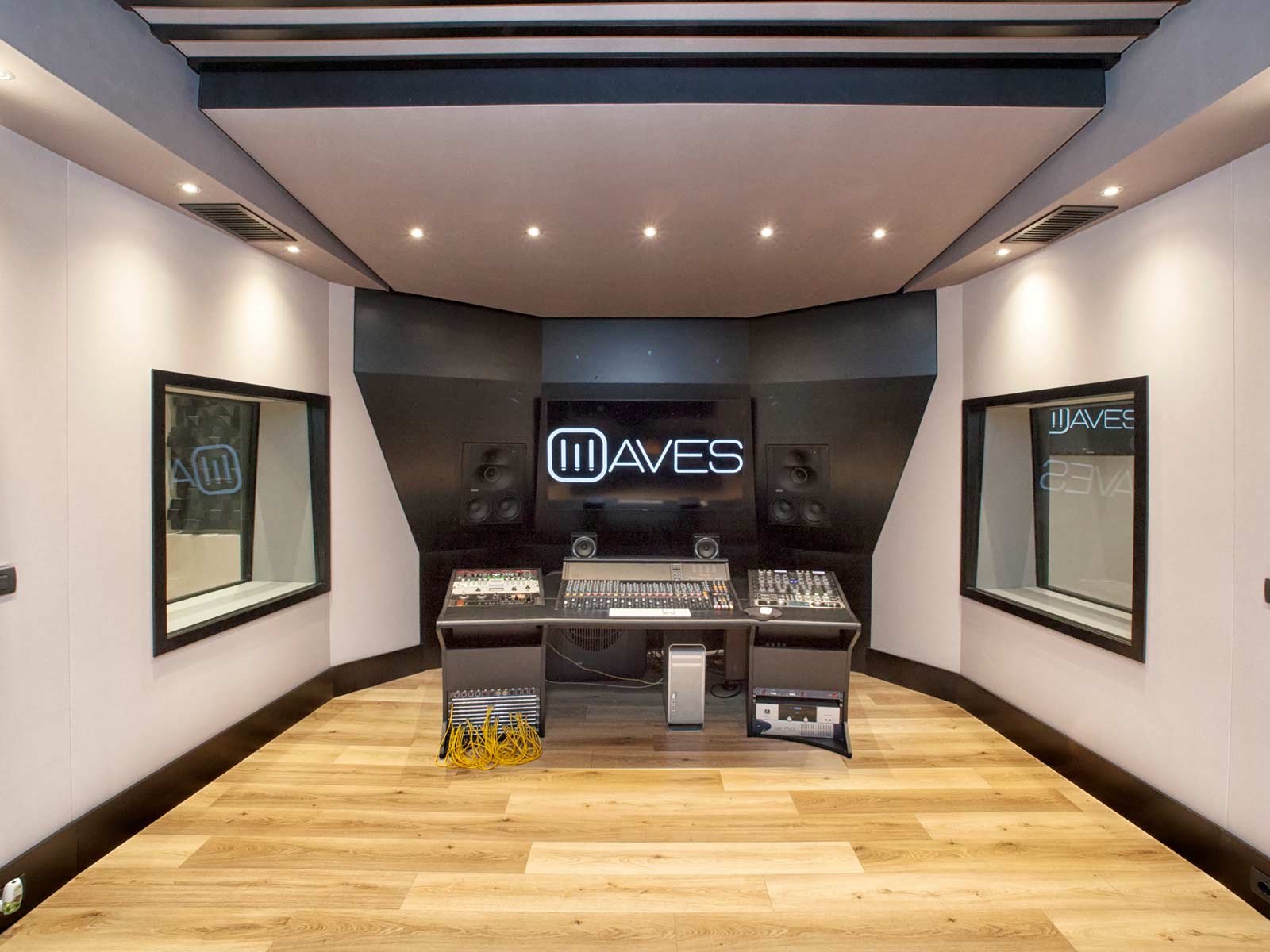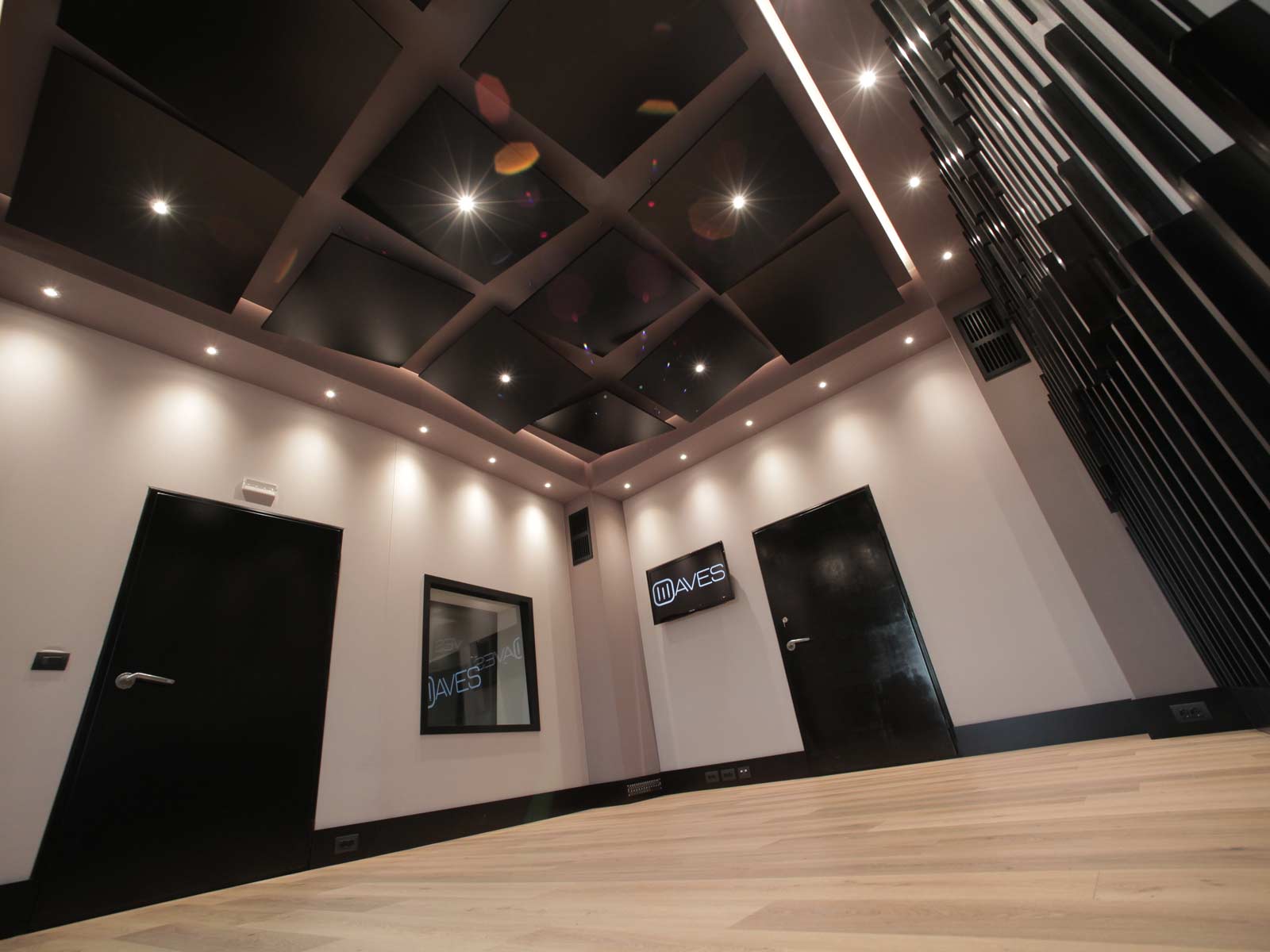 The fathers of Black Diamond, now supporters of the Waves Music Center, and led by Donato Masci, have thought out to the slightest detail the completion of this space, designed to create a new movement that is collaborative and eager to bring Genoa to a production level always more avant-guard!
The Waves Music Center took shape from an ambitious vision, consisting of one Live Room, two Control rooms, two Iso Booths, three Producer rooms and one Training room. The activity of the entire structure can be modulated according to the project: all the rooms can be involved simultaneously, or several projects can be carried out at the same time, in completely autonomous recording sessions.
The former offices that now house the Waves, a stone's throw from the historic location of Villa Bombrini, have been redeveloped, but first re-adapted, to accommodate everything needed for production studios. In fact, we reinforced the floors to allow the structure to support the weight of the Waves Music Center. Meanwhile, Studio Sound Service has fulfilled every aesthetic desire and color tone of Cherchi and Torre, from renderings to reality!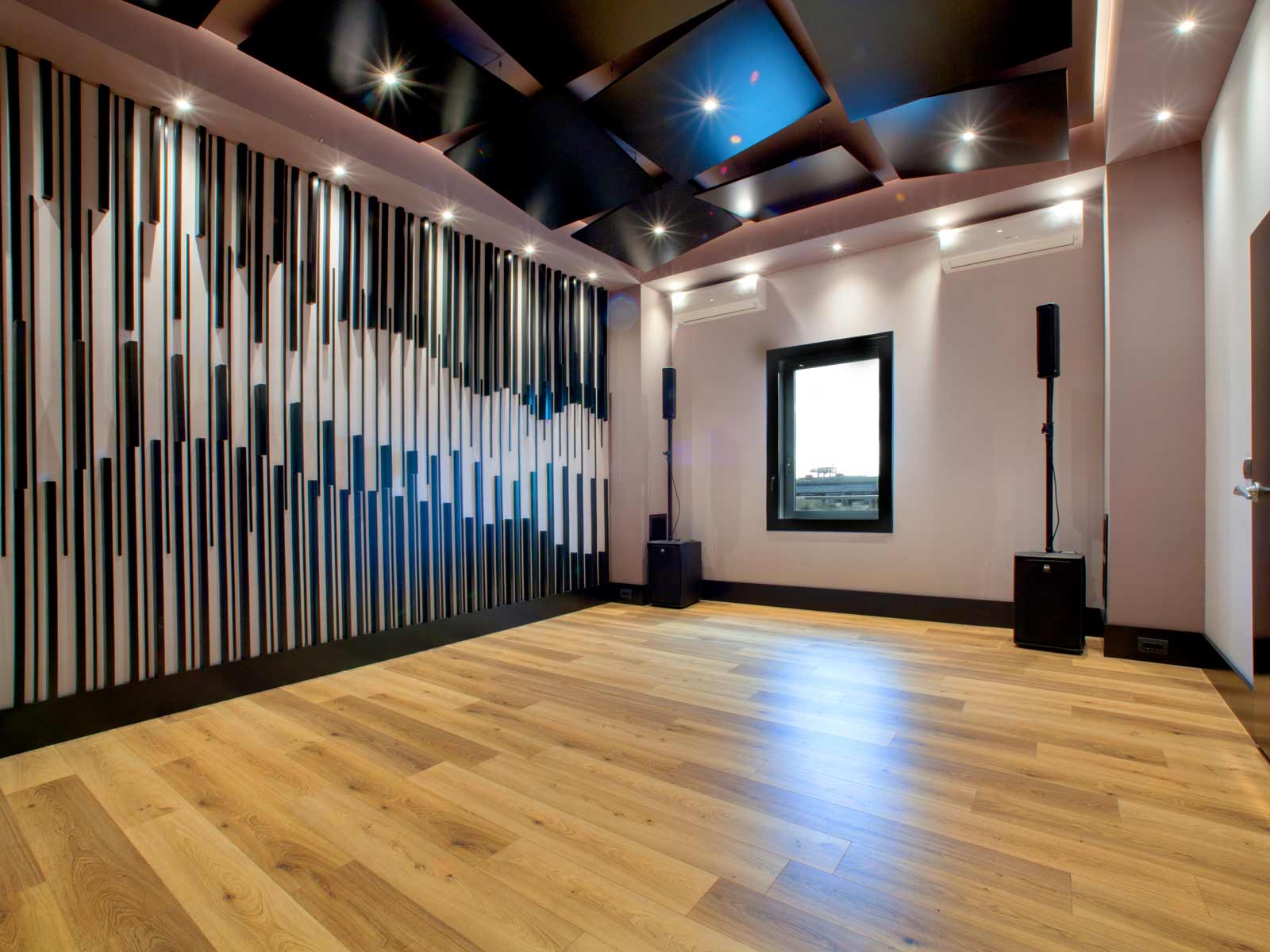 The Waves Music Center is an important upgrade for the entire city of Genoa. Today, anyone who needs a professional product, made from scratch and directed towards the best, knows where to turn.